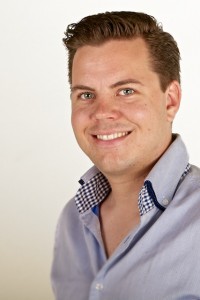 Hi! I am Christoffer, and this is my website. I use it to post thoughts, images, amusing links and things i find interesting.
Some words about myself: Professionally, I work within IT. I started off with a general computer science education. A side project, delivering data visualization, led to a startup company that I was involved with for about a year. Since 2009, I have worked with Business Intelligence and Data Warehouse solutions in the financial services. From time to time, I might share some thoughts on different approaches to do BI and DWH.
A significant part of me is the computer geek, and since I get to work with one of my hobbies at work, I try to make my after work activities more "family friendly".
I do some photographing, mainly when I am outdoors. I «shoot» the world when I am traveling, trekking or just walking the dogs. My dogs are two dogs of the "Shiba Inu» breed. Although they are black, they are the same breed as the famous doge meme.
It does happen that I post about music I have discovered, or about the music industry in general. I appreciate quality releases, especially when lyrics, composition and production are done «right». I am a fan of the new crowdfunding trend, where artists let you support and follow up on the production of an album from idea to finished product.
If you want to contact me, you can send me an email at post @ this domain.